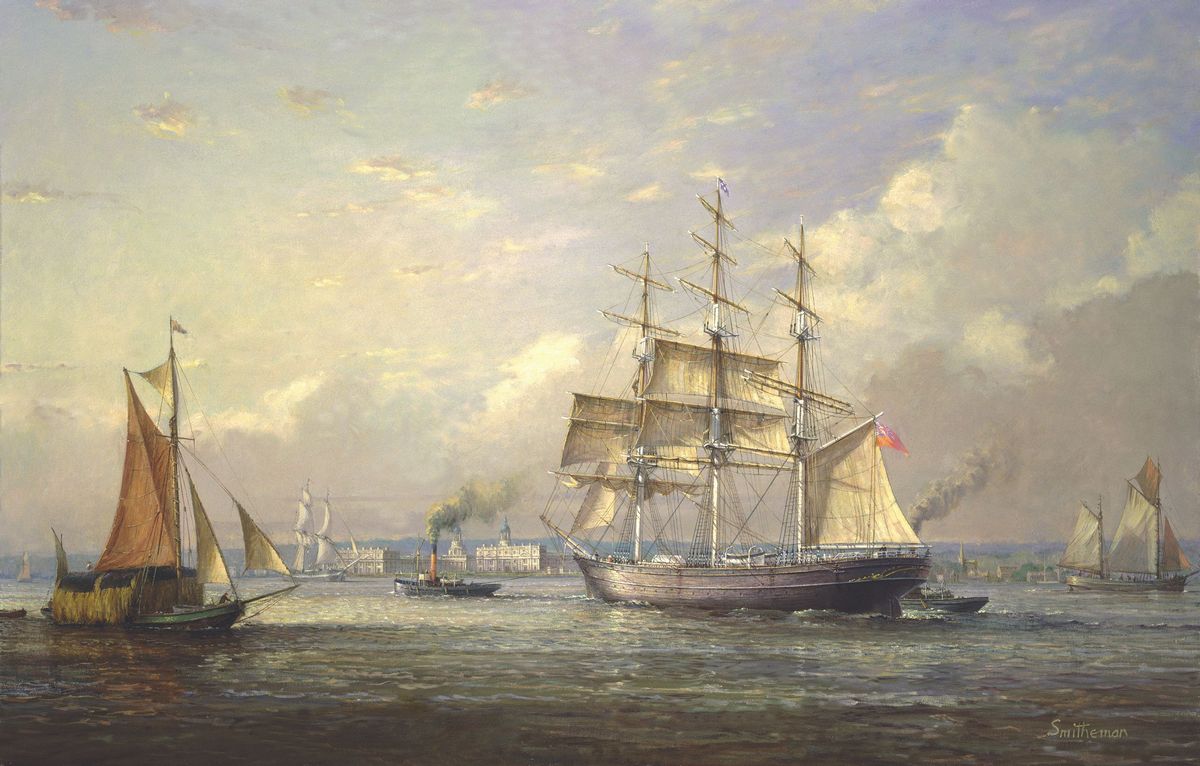 THE CUTTY SARK TOWING PAST GREENWICH
The Cutty Sark is being towed down river, assisted on her starboard side by a second tug, passing her future resting place - Greenwich.

The nearby hay barge employs the same breeze as the clipper to sail up to the city with its cargo to feed the capital's thousands of horses. In ...
Id: cutty-sark_greenwich_1895-b1p-026-b2p-059
Name: THE CUTTY SARK TOWING PAST GREENWICH
Media: Oil on canvas
Size:
Section: LONDON'S RIVER
Book 1 Page: 26
Book 2 Page: 59
---